HOURLY BUS SERVICE LINKING
LODI - GALT - ELK GROVE - SACRAMENTO
The Hwy 99 Express runs Monday thru Friday, with
hourly service beginning at 5:20 a.m. and ending
at 7:20 p.m.
TRANSFERRING
The Hwy 99 Express connects with other bus
systems for travel throughout Sacramento and San
Joaquin counties.
If you plan to transfer, ask your Hwy 99 Express
driver for a transfer slip when you pay your fare.
When transferring from other systems to the Hwy
99 Express, you will be asked to provide a valid
transfer slip, and pay the difference between fares.
GENERAL RULES
Have your fare ready when you board the bus. The driver does not carry change or give credit.
Riders must be courteous and respectful of driver and other passengers at all times.
No smoking on or within 20 feet of the bus. This includes electronic cigarettes.
No swearing, cursing, or offensive language.
No spitting.
Food and drinks must be in closed containers, and may not be consumed on the bus - except water.
Footwear with wheels is not allowed on the bus.
Appropriate clothing, including shoes and shirts, is required.
Mobility devices must be secured.
All riders must wear seat belts.
Please limit the number of packages you bring aboard the bus.
Children must be removed from strollers.
Strollers and carts must be folded and stowed, and may not be placed in the aisles.
No littering on the bus or in the bus stop area.
Do not talk to the driver while the bus is in motion, except in an emergency.
Do not distract the driver or annoy other riders with inappropriate behavior.
Service animals are permitted for riders with disabilities, but must be under the control of the rider at all times.
Pets may be transported in a closed container.
Radios, iPods, MP3 players, etc. may only be listened to through earphones.
PLEASE SEE SCTLINK.COM FOR
COMPLETE RULES AND REGULATIONS
By paying your fare and boarding the bus you are
accepting the complete rules and regulations.
SCT LINK RESERVES THE RIGHT TO DENY SERVICE
TO ANYONE DISREGARDING THESE RULES.
FOR TRIP PLANNING ASSISTANCE
PARA ASSISTENCIA CON SU VIAJE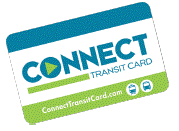 Connect Card is the region's reloadable transit card. It is accepted on 9 transit agencies in and around Sacramento. You can load passes and/or cash value on your Connect Card. Visit www.connecttransitcard.com, Galt City Hall, or the SCT Link office to get your card.
---
No person on the basis of race, color, or national origin will be subjected to discrimination in the level and quality of transit services or related benefits. For additional information regarding our non-discrimination policy and procedures to follow in order to file a discrimination complaint visit the www.sctlink.com website or call (209) 745-3052.
HWY 99 EXPRESS ROUTE

Northbound
Southbound
-
-
-
-
-
-

5:25

5:45

-
5:20
5:45
5:50
5.55
6:00
6:25
6:45
5:45
6:20
6:45
6:50
6:55
7:00
7:25
7:45
6:45
7:20
7:45
7:50
7:55
8:00
8:25
8:45
7:45
8:20
845
8:50
8:55
9:00
9:25
9:45
8:45
9:20
945
9:50
9:55
10:00
10:25
10:45
9:45
10:20
10:45
10:50
10:55
11:00
11:25
11:45
10:45
11:20
11:45
11:50
11:55
12:00
1225
12:45
11:45
12:20
12:45
12:50
12:55
1:00
1:25
1:45
12:45
1:20
1:45
1:50
1:55
2:00
2:25
2:45
1:45
2:20
245
2:50
2:55
3:00
3:25
3:45
2:45
3:20
345
3:50
3:55
4:00
4:25
4:45
3:45
4:20
4:45
4:50
4:55
5:00
525
545
4:45
5:20
5:45
5:50
5:55
6:00
625
6:45
5:45
6:20
6:45
6:50
6:55
7:00
7:20
-
6:45
720
-
-
-
-
-
-
Times are approximate and may vary due to weather and traffic conditions.
AM times are shown in regular typeface. PM times are shown in boldface type.
South County Transit is closed on all major holidays, including the day after Thanksgiving and Christmas Eve.
South County Transit esta cerrado todos los días festivos, incluyendo el día despues de El Día de Gracias y Nochebuena.
This schedule is subject to change without notice.
FARES / PRECIOS
Distance
Distancia
Fare
Precios
Senior/Disabled
Mayor de edad o Discapacitado
Student
Estudiantes

---

Galt to/from Lodi
$ 2.00
$1.00
$ 1.00

---

Lodi to CRC & Kaiser
$ 4.00
$ 2.00
$ 2.00

---

Galt to CRC, Kaiser & Methodist Hospital
$ 3.00
$ 1.50
$ 1.50

---

Monthly Pass - Student
$ 45..00

---

Monthly Pass - Genera
$ 75.00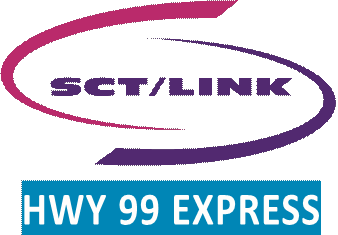 HWY 99 EXPRESS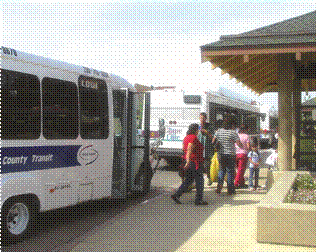 LODI • GALT
COSUMNES RIVER COLLEGE
KAISER SOUTH • METHODIST HOSPITAL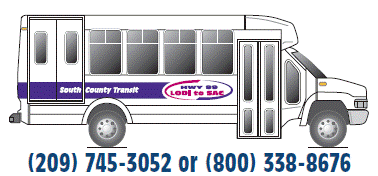 www.sctlink.com
SERVICIO DE AUTOBuS CADA HORA QUE UNE
LODI - GALT - ELK GROVE - SACRAMENTO
La Ruta Hwy 99 Express opera de Lunes a Viernes,
con servicio cada hora empezando a las 5:20 de
la manana y terminando a las 7:20 por la noche.
TRANSBORDANDO
La Ruta Hwy 99 Express se conecta con varios sistemas de autobus para viajar por los condados de Sacramento y San Joaquin.
Si planea realizar un transbordo, pidale al conductor de Hwy 99 Express un talon de transbordo gratuito cuando pague su tarifa. Cuando transborde de otros sistemas a la Ruta Hwy 99 Express, se le pedira que proporcione un talon valido de transferencia, y pagar la diferencia entre las tarifas.
REGLAS EN GENERAL
Se debe tener la tarifa lista cuando suva a su autobus. El conductor no regresa cambio ni dara credito.
Los pasajeros deben ser cortes y respetuosos
hacia el conductor y tambien hacia los otros
pasajeros en todo momento.
No es permitido fumar dentro de veinte pies del autobus. Esto incluye los cigarros electronicos.
No usar lenguaje ofensivo como maldiciones o grocerías.
No escupir.
Las bebidas y comida necesitan tener la capacidad de ser contenidas y no deben ser consumidas en el autobus. El agua natural es la unica excepcion de poder ser consumida en el autobus.
Los zapatos con ruedas no son permitidos en el autobus.
Es necesario que se use ropa apropiada, incluyendo zapatos y camisa.
Objetos mobiles deben ser asegurados.
Todos los pasajeros deben usar el sinturon de seguridad.
Porfavor de limitar la cantidad de paquetes o bolsas que abordo al autobus.
Los ninos o ninas, deben salir de la carriola.
Carriolas y carretas deben ser dobladas y
aseguradas. No deben ser puestas en el pasillo del autobus.
No tirar basura en el autobus o en la parada del autobus.
No distraer a el conductor o a otros pasajeros con comportamiento inapropiado.
No hable con el conductor excepto de una emergencia.
Los animales de servicio son permitidos en el autobus pero deben estar bajo el control del pasajero.
Las mascotas pueden ser transportadas, pero contenidas en una cajita cerrada.
Electronicos como los radios, ipods, mp3, etc solo pueden ser escuchados a traves con audifonos.
POR FAVOR MIRA A SCTLINK.COM PARA
LAS REGLAS Y REGLAMENTOS COMPLETOS
Mediante el pago de la tarifa y de abordar el
autobus que acepta las reglas y reglamentos
completos.
SCT LINK RESERVA EL DERECHO DE NEGAR EL SERVICIO A CUALQUIERA SIN TENER EN CUENTA ESTAS REGLAS.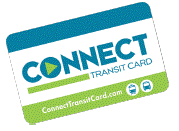 Connect Card es la tarjeta de transito recargable
de la region. Se acepta en 9 agencias de transito
en Sacramento y sus alrededores. Puede cargar
pases y/o valor en efectivo en su Connect Card.
Visite www.connecttransitcard.com, Galt City Hall
o la oficina de SCT Link para obtener su tarjeta.
---
Ninguna persona sobre la base de la raza, el color, el origen nacional sera objeto de discriminacion en el nivel y calidad de los servicios de transito o de otras prestaciones conexas. Para obtener informacion adicional sobre nuestra poliza de no discriminacion y procedimientos a seguir con el fin de presentar una queja por discriminacion visita nuestro website www.sctlink.com o llame a nuestra oficina al (209) 745-3052.